Start a Pharma Company With a Small Budget In India : The Best Way to Start a Pharma Company in India on a Shoestring Budget. The pharmaceutical industry is a fantastic employment choice in India for a variety of reasons. It is because of the tremendous potential for growth and development. Among the many options available, launching a pharmaceutical firm is the one that individuals who are not afraid of taking chances choose.
Whether you are starting a pharmaceutical manufacturing firm or selling items that have already been manufactured, you must be clear about the amount of money that will be necessary.
The importance of money cannot be overstated. Because of this, you should devote some time to obtaining information about your investing requirements.
When starting a pharmaceutical firm, you don't have to spend a lot of money. It is also feasible to do the task on a minimal budget.
What is the approximate cost of establishing a pharmaceutical company?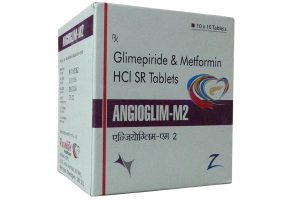 Certain conditions must be met before the firm may be launched, and you must be aware of them. If you are looking to Start a Pharma Company With a Small Budget In India this article may be of great help. The first step is to get certified. A drug licence number and a firm registration are required after that. These items will cost between 15000 and 20000 rupees. The actual number is something that has to be confirmed by credible sources. You will need between 5000 and 6000 rupees to register your trademark (if applicable) and your FSSAI registration. The cost of obtaining a TIN (Tax Identification Number) is 5000 rupees.
As soon as your company is up and running, you will incur ongoing operational expenditures. When you are doing financial planning, you should do the necessary calculations.
Examples of regular operational expenditures include infrastructure maintenance costs, power and other facility costs, human resource costs, legal and statutory fees, audit expenses, and tax obligations.
You may also be interested in learning how much capital is necessary to start a PCD Pharma company.
The very minimum investment required to start a pharmaceutical marketing company i.e. Start a Pharma Company With a Small Budget In India is 30-40,000.
As a result of not having to invest in infrastructure, a pharmaceutical marketing firm requires less capital than a traditional business. You'll need promotional items and other materials to help you sell your business. Money will also be required for items such as working bags, catch covers, online advertisements, visual advertisements, and so on.
According to subject matter experts, the amount of capital needed will range between one and two lacs, depending on the size of the firm and other overheads.
As a pharmaceutical marketing firm, you must adhere to all applicable regulatory and legislative requirements. You'll need licences and agreements to get started. There is a monetary penalty to this.
What are the Requirements for a PCD Pharma Franchise?
The very minimum investment required to start a pharmaceutical manufacturing business is 30-40,000.
However Obtaining the proper licences and licences is required prior to establishing a pharmaceutical manufacturing facility. The most significant charges are the drug licence, FSSAI registration, TIN, GST number, and licencing fees.
Manufacturing facilities are required, which may either be owned or outsourced.
The total cost of establishing a pharmaceutical manufacturing firm is between 5 and 10 lakh rupees. It is dependent on the size and complexity of the organisation.
Scope of Indian Pharmaceutical Industry – Start a Pharma Company With a Small Budget In India
Medicine has expanded enormously in the twenty-first century. The desire to extend human life has pushed scientists to make daily advances in health care and drugs. With each new discovery, the pharmaceutical business has grown globally, but India isn't far behind. According to Equity Master, the Indian pharmaceutical market ranked 3rd in terms of volume and 13th in terms of value in 2008-2009, with a total turnover of US$ 21.04 billion. Although the Indian pharmaceutical sector is extremely fragmented, it has a strong worldwide position with a vast workforce of qualified engineers, physicians, and scientists who are producing significant breakthrough discoveries every day and helping India navigate ahead. India produces the most generic pharmaceuticals. Generic medications are identical to branded pharmaceuticals in dose, potency, quality, performance, and usage. Any medicine sold just by its chemical name. The third sort is branded pharmaceutical, which has a distinct name, symbol, or design from its rivals. India is the world's biggest supplier of generic pharmaceuticals, accounting for 20% of worldwide exports. Around 80% of the antiretroviral medications used to fight AIDS (Acquired Immune Deficiency Syndrome) are manufactured in India. The UN has picked Aurobindo, Cipla, Desano, Emcure, Hetero Labs, and Laurus Labs to make generic anti-AIDS drug TenofovirAlafenamide (TAF) for 112 poor countries.
Pharma Industry Market Size
Between 2015 and 2020, the Indian pharmaceutical business is predicted to develop at a 15% annual rate, outpacing the global industry's 5% annual growth rate. The Indian market is predicted to reach $55 billion by 2020, making it the world's sixth biggest pharmaceutical market. Branded generics command roughly 80% of the pharmaceutical industry in terms of sales. The US Food and Drug Administration (USFDA) first approved 109 drugs for Indian businesses in 2014-15, but that amount quadrupled to 201 in 2015-16. According to the Ministry of Commerce and Industry, India surpassed China in pharmaceutical exports in FY 2015-16, totaling $12.91 billion. During the same time, pharmaceutical imports were US$ 1,641.15 million. The Indian Biotechnology Industry, which includes biopharmaceuticals, bioagriculture, bioservices, bioindustry, and bioinformatics, is predicted to reach $100 billion by 2025, increasing at a 30% annual pace. India presently contributes for 30 and 10% of the US generics market by volume and value, respectively, and this proportion is likely to expand to around US$ 70-80 billion.
Pharmaceutical Industry Investments
Several investments are being made to preserve and expand the Indian pharmaceutical industry's standing in the global market. Foreign Direct Investment (FDI) is a crucial component in the development of any business, including medicines. As a result, the Union Cabinet resolved to amend the present FDI policy in the pharmaceutical industry to 100% FDI through the automatic route for manufacturing medical equipment. Between April 2000 and March 2016, the Indian pharmaceuticals and pharmaceutical industry drew US$ 13.85 billion in FDI, according to a study by the Department of Industrial Policy and Promotion (DIPP). Following suit, the Indian government published "Pharma Vision 2020" with the objective of making India a worldwide leader in end-to-end medication production. The National Pharmaceutical Pricing Authority and the Drug Price Control Order were established to address the problem of pharmaceutical availability and affordability. New facility approval times have been lowered to encourage investment.
Pharma Industry Future
The Indian pharma business is booming, and the path ahead is lined with opportunity. It plans to construct a Central Institute of Chemical Engineering and Technology, chemical hubs, and research clusters in the future years. This will make India a leader in medication manufacture and help enhance the country's economy. These elements may assist India attract international investment and enhance its ties with other nations. By 2025, the Indian market is estimated to reach $100 billion. Better growth will also rely on pharmaceutical companies' ability to create medicines for ailments affecting the Indian population. The Indian government will also play a crucial role in lowering healthcare costs by introducing generic medications quickly to the market.Overall, the Indian pharmaceutical industry, aided by the Indian government, is poised to soar to unprecedented heights, transforming India into a worldwide force.
Vasolife Healthcare is one of the leading PCD pharmaceutical firms, providing WHO-GMP certified pharmaceutical goods as well as marketing assistance. In addition to having the greatest packaging and marketing material, it also has a very effective distribution plan. If you are seeking for the greatest PCD pharma franchise opportunity in India, your quest has come to an end.
Are you looking to start your own pharma franchise business with our PCD Pharma Franchise model or looking for third paty contract manufacturing services in Chandigarh ? Feel free to contact us by submitting enquiry online.