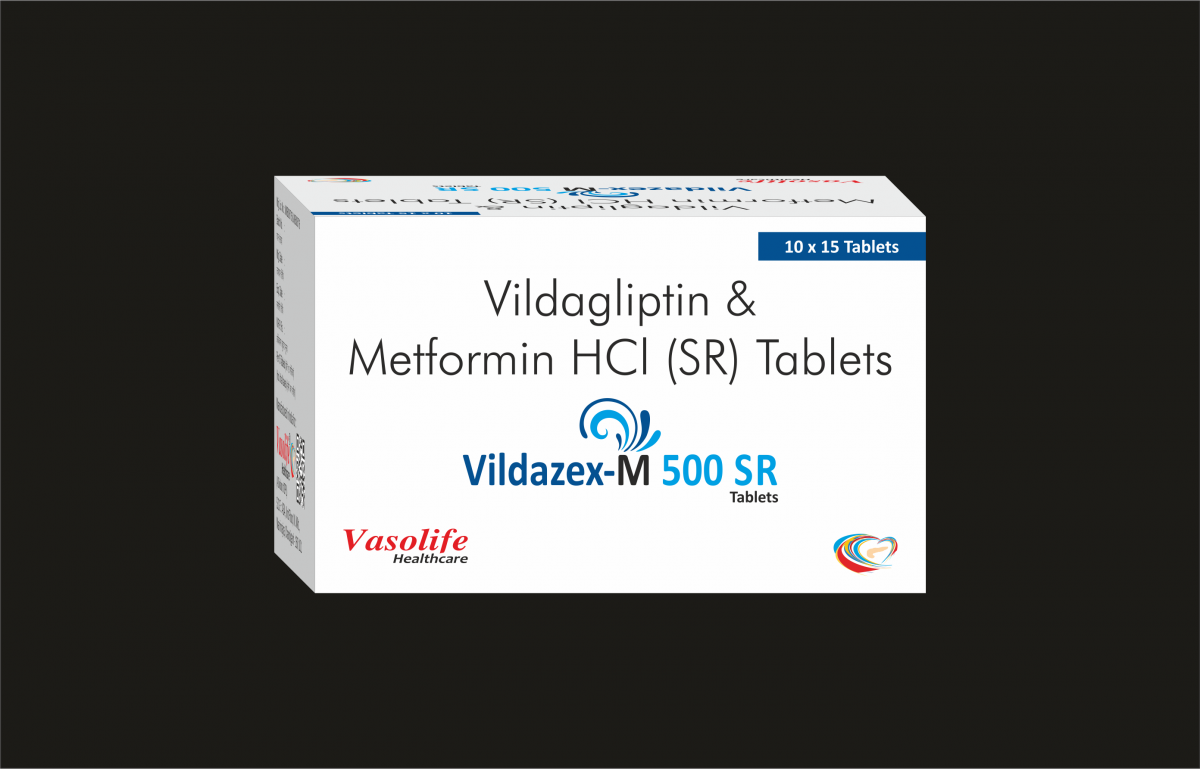 Vasolife Healthcare, as a cardiac diabetic PCD Pharma company, is dedicated to producing world-class heart and diabetes medications for the benefit of people everywhere. We use exceptional innovation to guarantee that each of our product lines is produced in accordance with industry standards. With the inclusion of a pharmaceutical company's PCD brand, our team of experts intentionally performs everything. We use methods and advantages to provide exceptional benefits to our customers. As a result, we now have a cardiac diabetic PCD Franchise Company in the Chandigarh. It is Chandigarh's Cardiac Diabetic PCD Franchise Company.
Vasolife Healthcare is a large ISO certified pharmaceutical company and one of Chandigarh's top Cardiac Diabetic PCD Franchise firms, with outstanding pharmaceutical formulation manufacturing and marketing skills. We are well-known in the industry due to our efficient propensity to export and provide manufacturing talents. We provide a wide and high-quality range of items for a cardiac diabetics PCD Franchise Company around the nation.
You may contact us at any time if you wish to collaborate with our organisation. We'd be more than happy to answer to your query.
Quality Pharma Product Range for Cardiac and Diabetic Patients
Vasolife Healthcare has WHO and GMP worldwide recognised production suites to assure the quality of its cardiac and diabetic product lines.
To create our collection, we use sanitary products obtained from authorised and respected market vendors with considerable experience in the sector.
The business provides a complete and high-quality cardio diabetic product line, which includes
Tablets
Capsules
Liquids
Gel
Ointments
Powders
Sachet
The top Cardiac Diabetic PCD Franchise – Vasolife Healthcare.
The organisation has created its own character in the sector by delivering the best administrations to its customers. We play an active role in our patients' life, aiding them in keeping a healthy physique via a variety of low-cost items. The administration that our cardiac diabetic PCD Franchise in Chandigarh gets is listed below.
The Products' Availability:
All fabricated stock is kept in a hygienic and clean stockroom. Because the stockroom is totally climate controlled, the sturdiness of the goods is unaffected by the temperature.
GMP and WHO specialists have certified the manufacturing units. The items are created in regions that are free of training and clean. The production process is meticulously monitored by a team of professionals.
Working in the pharmaceutical sector needs a high level of punctuality. We maintain our diligent attitudes when it comes to meeting the demands of our clientele. On time, we deliver all of the generated stock to the conveyance.
Packaging of pharmaceutical drugs:
Due to the nature of pharmaceutical medicines, appealing packaging is particularly significant. Our organisation packages pharma items using ALU and bistre technologies to aid in product inspection.
In India, the PCD Pharma Franchise Business has a lot of potential.
The PCD Pharma Franchise company has a lot of potential in the nation. This industry offers the biggest potential for pharma professionals to expand and earn a respectable living, thus many are putting their money into it. The future growth prospects are particularly promising, as the healthcare sector improves as a result of rising populations and an expanding economy, necessitating the development of high-quality formulations.